Mites can be easily removed by using this repellent once a month.
Simply spray the agent in places where mites possibly live.
Not only for carpets and tatami mats, it can also be used for mattresses, fabric sofas and stuffed toys that cannot be easily washed.

Recommended use: About 4 to 5 shots per an area of 1m2
Demonstrates the "double" effect of extermination and prevention.
The extermination effect continues for about one month.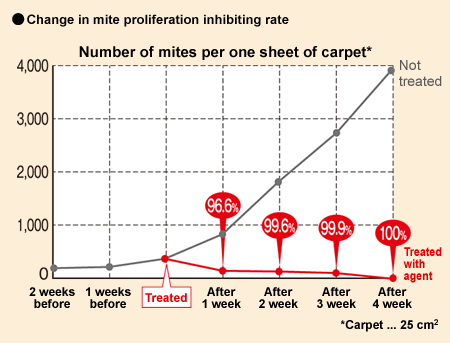 Quick-drying alcohol base without stickiness
Delicate floral soap fragrance
The fragrance hardly remains when the applied location has dried.
Effect

Proliferation inhibition and extermination of indoor Tarsonemidae, extermination of house dust mites, ticks and fleas

Active ingredients

Pyrethroid (Phenothrin)